5 February 2020 marks the fifth anniversary of the Flexographic Technical Association Europe. Five years ago, on this day in 2015, the national flexographic printing associations of Benelux, France, Spain, Italy and the United Kingdom came together and signed the statutes which created FTA Europe.
Today, FTA Europe is proud to also count the associations representing flexo in Denmark and Sweden among its members.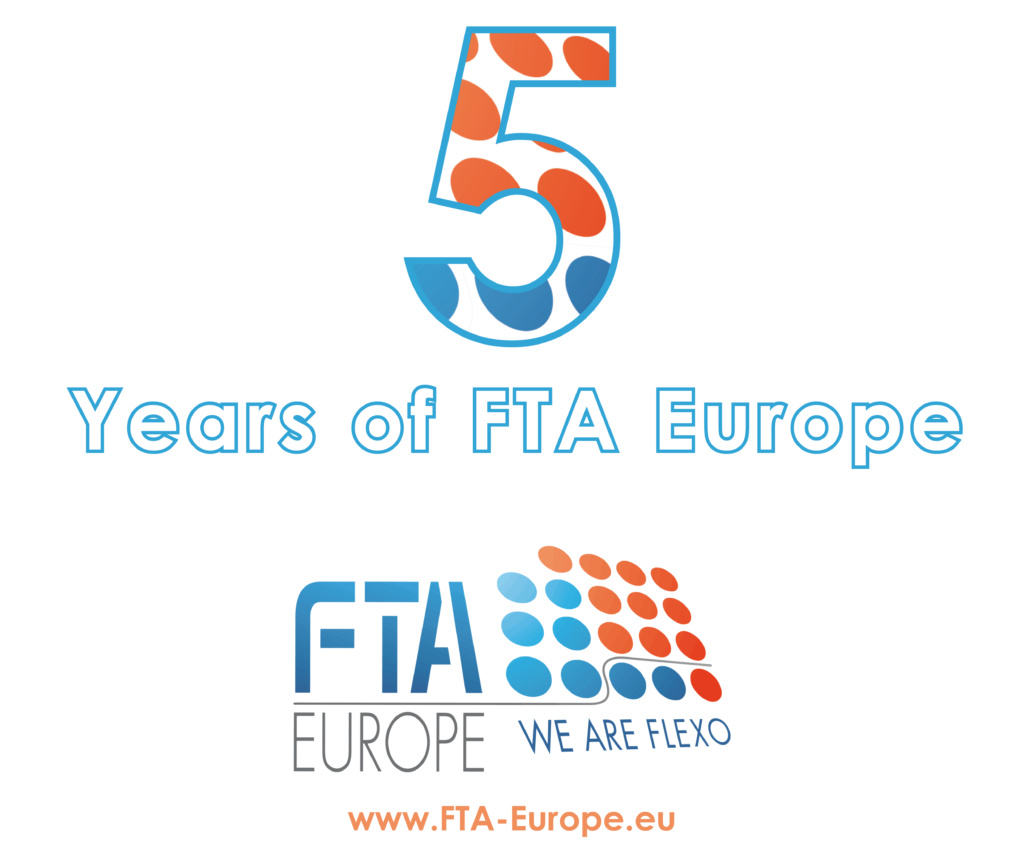 FTA Europe is a growing and ambitious organisation. It was formed on the basis that the changing industry and environment in which flexo printers operate requires a European platform. The members and their secretariat, which is based in Brussels, are passionate about advancing this competitive and creative industry.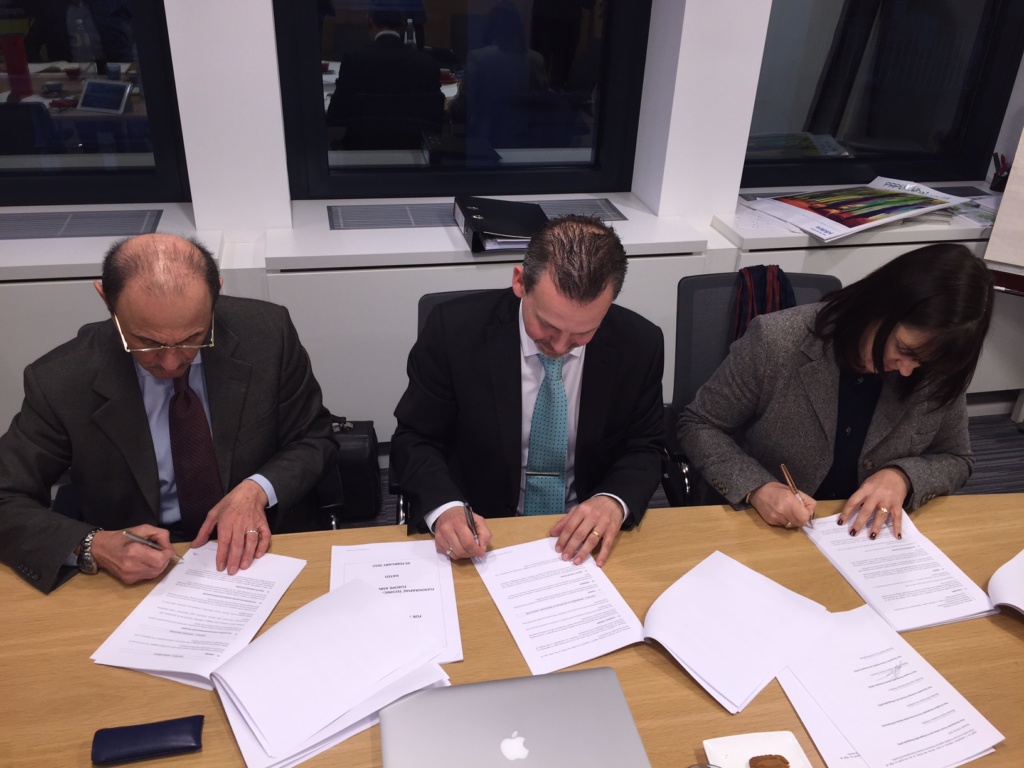 One of the most important achievements of the past five years was establishing the Diamond Awards. It has quickly become a key event in the flexo calendar and the biggest flexo gathering in Europe.
FTA Europe's members hold national awards to find their Gold Winners – the best flexo printers in the country. These winners then compete against each other at the Diamond Awards to become the best of the best in Europe. Winners of the Diamond Awards benefit from international recognition of their excellence in print and attendees of the event enjoy a glamorous night of celebrations and networking.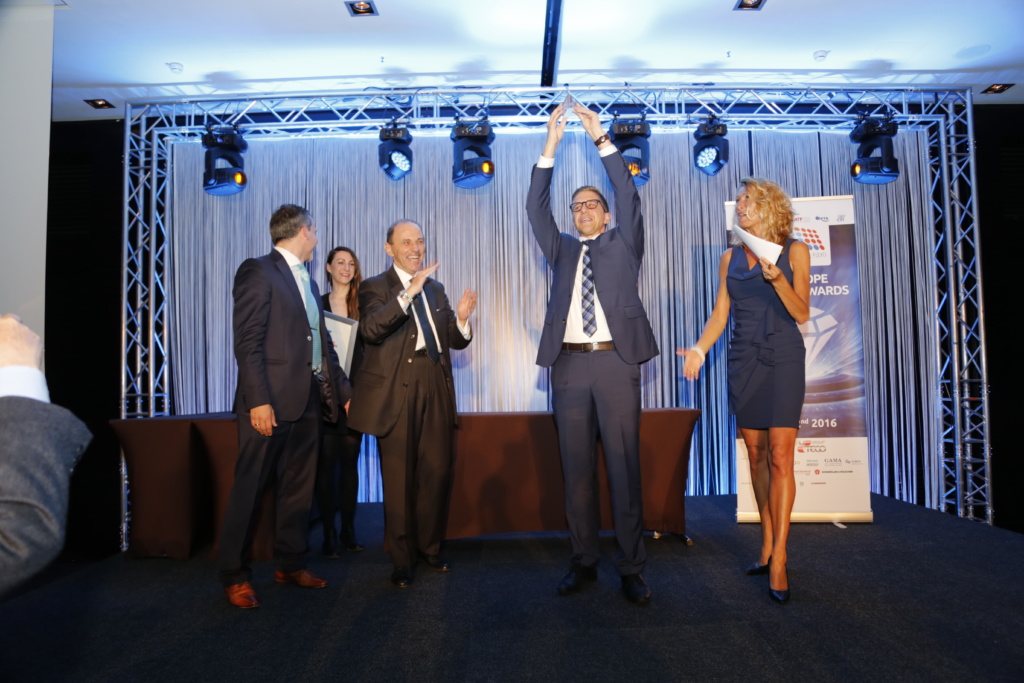 Following the first edition in Düsseldorf, Germany, in 2016, then Milan, Italy, in 2018, the third edition returns to Düsseldorf and will be held in parallel to drupa 2021. FTA Europe warmly invites you!
Another exciting achievement is the FTA Europe Flexo Best Practice Toolbox. The result of bringing Europe's top flexo experts together, the interactive e-book, on sale on Apple Books, is truly revolutionary. Using videos and simple diagrams and explanations, machine operators can refresh their training and ensure a predictable result on the press every time. This reduces costs and waste. The e-book format means that as knowledge develops, FTA Europe can update the content easily.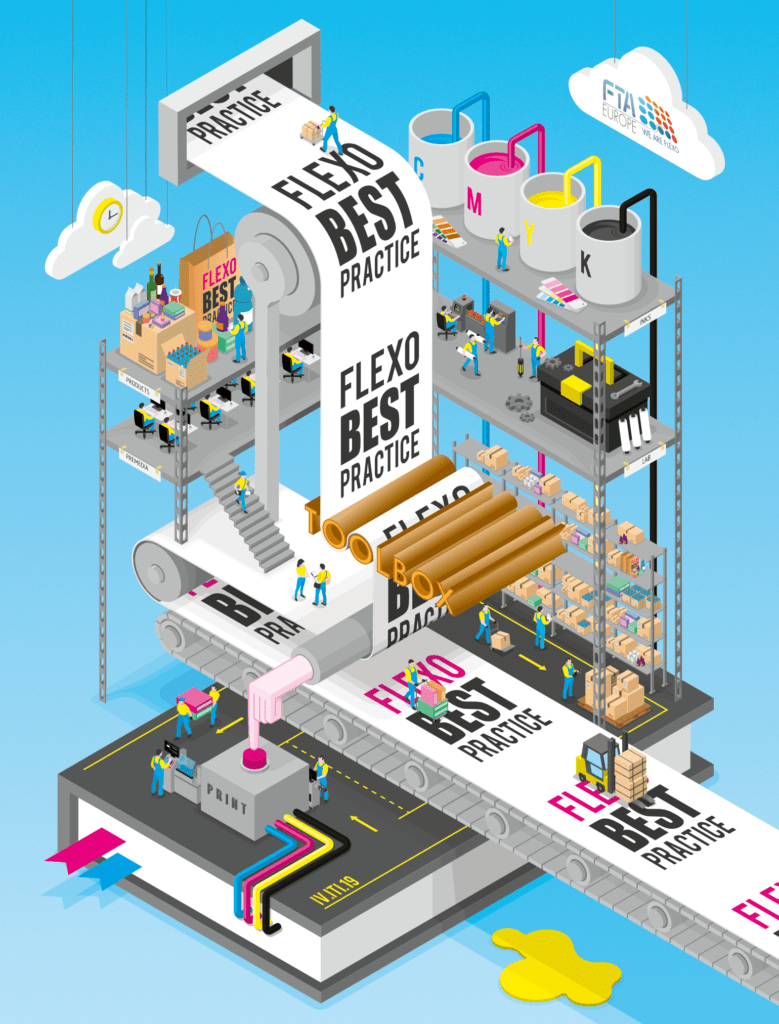 2019 saw the release of the Toolbox in Italian. This year, it will be released in French, Dutch and Portuguese, meaning that even more flexo printers can benefit from this unique source of knowledge. It is an indispensable tool for any factory floor.
Over the years, FTA Europe has built global relations with flexo associations across the world; held the hopefully first of many major conferences, focussed on packaging; and supported training programmes in its member countries. With many great plans to further FTA Europe's work and collaborate across borders, the future for flexo is bright.
Debbie Waldron-Hoines, who has continually been a Board Member since 2015, said "I am proud to have been involved with FTA Europe from the beginning. Flexography is a major printing process for the packaging industry across Europe. One of the key achievements of this umbrella association, in my view, is the FTA Europe Diamond Awards which allows companies to showcase their capabilities and developments to a European and global audience. I look forward to this event growing in importance in the years to come."
Wim Buyle, who has been FTA Europe's Vice President for all five years, said "At an exciting time for our industry, FTA Europe and its members are leading the way to the future. Collaborating on innovative projects for our industry means companies have the tools to deal with rapid changes in the market and society. For this reason, it's more important than ever for national flexo associations to be part of FTA Europe."
Sante Conselvan has been FTA Europe's President since the association's inception. Reflecting on the past five years he said "FTA Europe plays an insensible role for the flexo industry by bringing together the expertise and excellence of our member associations. Together, we advance the industry and ensure the benefits are felt by companies across the continent. The dominance of flexo in key markets, like packaging, proves the endurance of flexo. In an increasingly digital world, flexo print continues to innovate and excel, securing its place for generations to come."