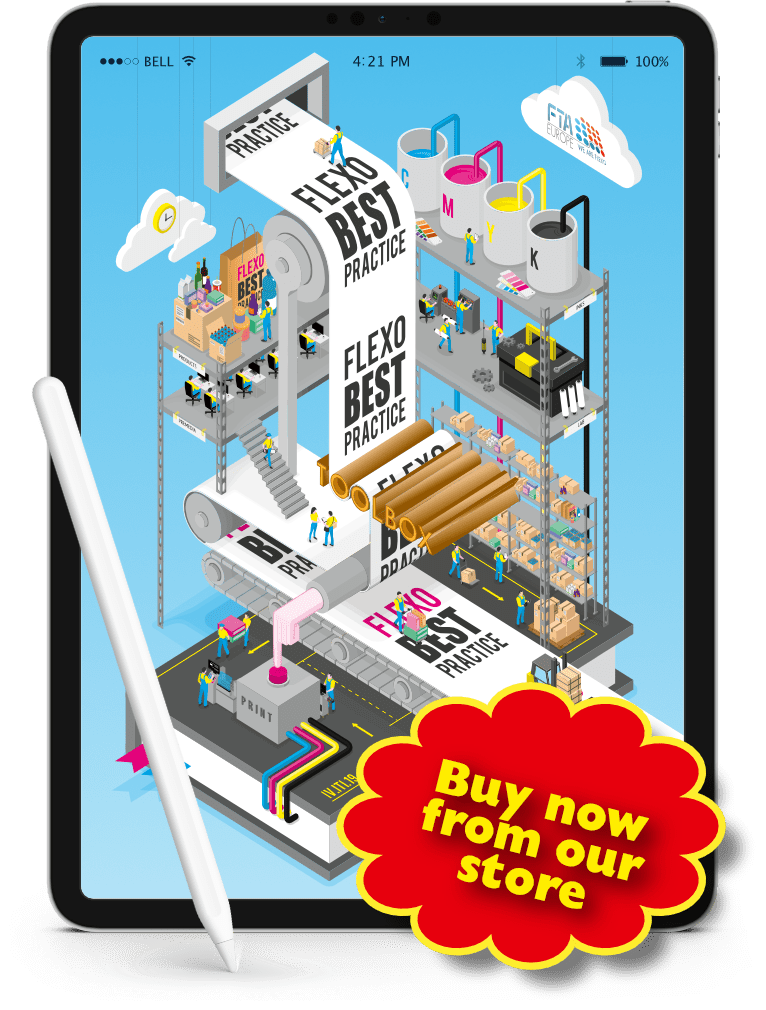 English
Nederlands
Italiano
Português
Français
English
The Flexo Best Practice Toolbox is a technical eBook for those working in flexographic printing which has been developed by international cross-industry experts. It is a best practice and easy to use reference tool to help users achieve predictable results every time.
To download the Toolbox, simply use any Apple or Android device and go to our store. 
The Toolbox is available now in English, Italian, Dutch, French and Portuguese, for iOS and Android devices.
We are working hard to make the Toolbox available also in Spanish, and German.
The Flexo Best Practice Toolbox supports machine operators to:
Deliver cost and time savings
Produce high quality and safe results through videos and pictures
Achieve higher productivity
Be more environmentally sound due to reduced waste from getting it right the first time
Improve understanding and teamwork across the workflow chain
The Toolbox is for trained users and all printers and suppliers.
The project is led by FTA Europe, in collaboration with icmPrint
Nederlands
Italiano
Português
Français