PRESS RELEASE
BRUSSELS, BELGIUM
22 October 2019
Speaking at Sweflex's packaging seminar, FTA Europe's President Sante Conselvan spoke on how the changing EU regulatory environment will impact flexo printers. He advised on the ways in which the industry can respond in order to remain competitive.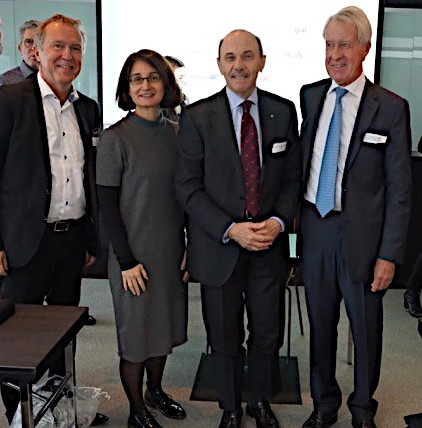 President Sante's presentation to the 70 attendees of FTA Europe's member's event on 17 October in Sweden also showcased the benefits of the Best Practice Toolbox, FTA Europe's unique eBook for flexo machine operators. He also promoted the upcoming Diamond Awards, taking place on 18 June 2020. The event will be held alongside drupa, and is set to be the biggest edition of the awards to date.
Laetitia Reynaud, of Intergraf, the EU association for print and digital communications, also gave a presentation, reporting on the circular economy debate and regulations for printed food contact material.
President Sante commented "The European Commission's continued focus on plastics and packaging indicates that it will increasingly incentivise brand owners to consider the eco-design of their products. The flexo industry will be a key partner of band owners in order to provide solutions and support the continued growth of our industry."
– ENDS –
Notes to Editor
FTA Europe represents the common interests of the European flexographic (flexo) printing industry. The association provides a common platform for national flexo associations in Europe to collaborate in areas of shared interest, and also advocates for the industry to the EU institutions. The office of FTA Europe is located in Brussels. For permission to use these photos, contact the Secretariat.

CONTACT PERSON: Annie Scanlan, Events & Policy Officer Email: ascanlan@fta-europe.eu