FTA Europe's 2022 Diamond Awards could not have been possible without the support of our generous sponsors. Find out more about them below!
Take a look at our sponsorship packages here.
Are you interested in sponsoring the Diamond Awards 2022? Contact your national flexo association, or send an email to dmelissinou@fta-europe.eu.
Diamond sponsor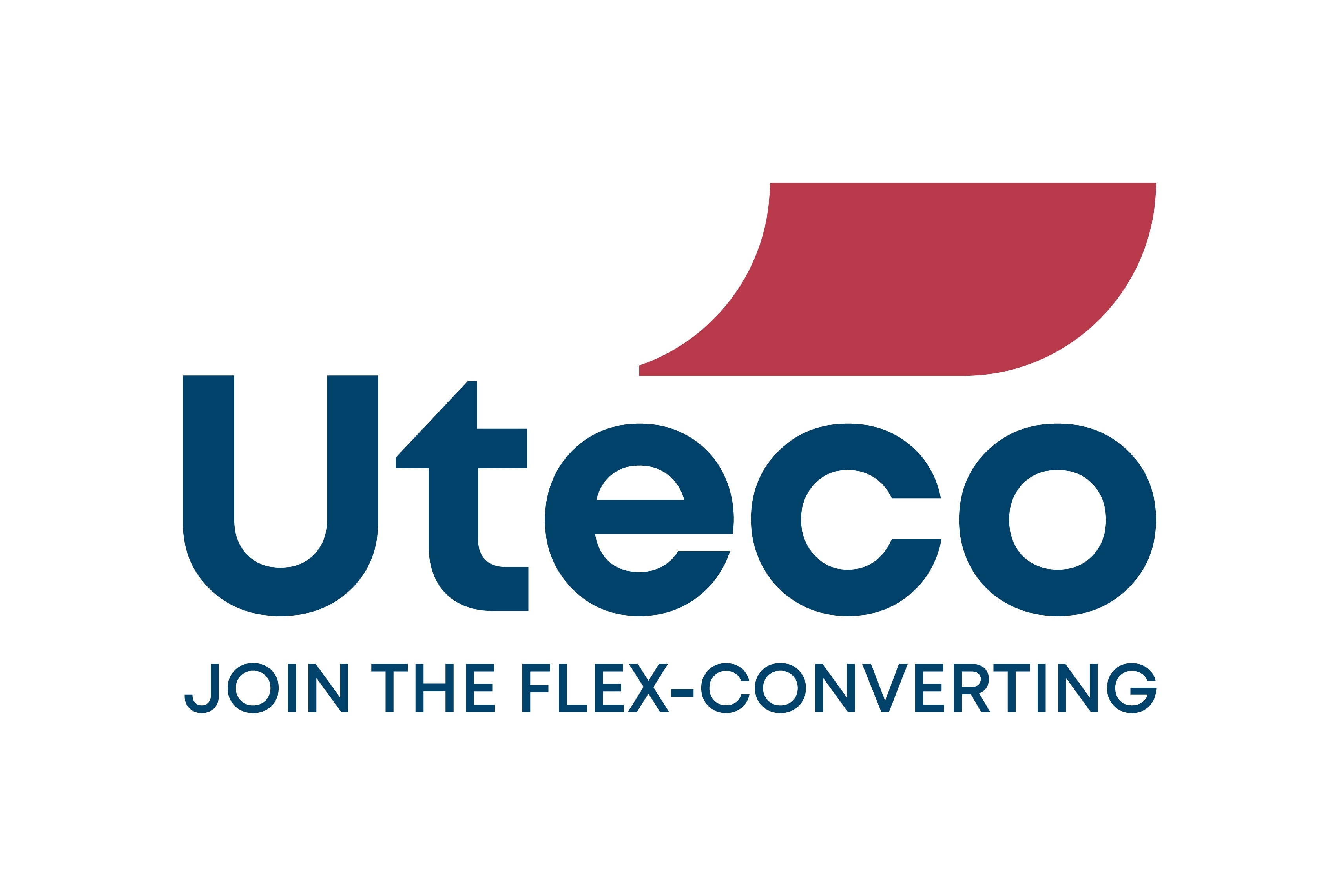 Uteco Converting S.p.A. is the world leader in the production of printing and converting machines designed for the most diverse flexible packaging applications. Uteco offers innovative solutions through its broad range of flexographic and rotogravure printing machines, laminating machines and high-tech machines with special configurations, while constantly focusing on research and innovation.
Gold sponsors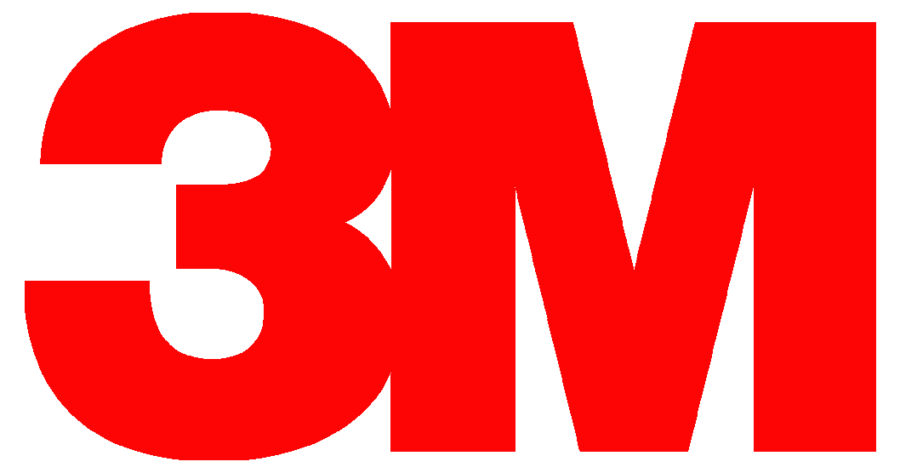 Founded in 1902 in Minnesota (USA), today 3M is a consolidated company, listed on the New York Stock Exchange and present in over 70 states, with approximately 200 production sites in 38 countries. It boasts excellence in the fields of health, industry, electronics, energy, safety, graphics, oil & gas, automotive, transport, design and consumer.
Outside of the United States, Europe is the main market for the company, with operations in 26 countries and a total of 20,000 employees in 50 manufacturing plants. In Italy, 3M has a consolidated presence in over 60 years of activity. In fact, since 1964, it has been a partner of the Public Administration in various strategic sectors. Worldwide, 3M workers number more than 90,000.
3M's keywords are innovation and sustainability. As per the first aspect, 3M has 117,000 patents, of which 1,400 are Italian patents.
As for the second profile, this year 3M has again obtained the EcoVadis recognition which recognizes companies at the forefront in terms of economic, social and environmental sustainability.

ALLSTEIN is a leading global manufacturer of engineered solutions for the flexible packaging market. Our technology excellence ranges from high performance flexo presses to innovative solutions for pre-press as well as productivity enhancement. As experienced printers, we understand the requirements on a product. With this know-how, we design flexographic printing solutions for YOUR individual requirements. ALLSTEIN designs, engineers, manufactures the parts, assembles, installs and supports you with comprehensive service. We always like to push the boundaries of what is possible in flexo printing, so visit us and impress your customers with the best print results in the industry.

BOBST is one of the world's leading suppliers of substrate processing, printing and converting equipment and services for the label, flexible packaging, folding carton and corrugated board industries. Founded in 1890 by Joseph Bobst in Lausanne, Switzerland, BOBST has a presence in more than 50 countries, runs 19 production facilities in 11 countries and employs more than 5 600 people around the world. The firm recorded a consolidated turnover of CHF 1.372 billion for the year ended December 31, 2020.

DEC IMPIANTI S.p.A. is a private corporation, focused on engineering and supply of turn-key sustainable industrial VOC (Volatile Organic Compounds) recovery systems for flexible packaging printing and converting industries. With decades of global experience, thanks to products of the highest quality, patented and innovative processes, with thousands of systems in operation, we face the global challenges, focusing on innovative technologies and research.
As worldwide market leaders in activated carbon solvent recovery systems (SRU), inert gas (nitrogen, N2) regenerated, DEC IMPIANTI has designed, engineered and delivered more units than any other competitor combined, thanks to our long-term alliances and service agreements with most of the industry's leading companies.
Through a distributed local organization, with strategic partnerships, joint-ventures, licensees and agencies, we operate in more than 70 countries.
Follow DEC IMPIANTI on LinkedIn.

GAMA International is a worldwide solution provider of ink quality control products and other ancillary products for flexographic and gravure printing presses. This company counts on a full team of marketing, sales and after-sales people and it operates worldwide with direct offices and local dealers.
viscometers for inks, solvents, glues and varnishes control and correction (with reduced maintenance requirements and environment impact). These viscometers may be installed in line or in parallel on flexographic, gravure printing presses and laminators
ink temperature control system (G90), pH control system for water-based inks (G80, G81) and the ink magnetic filter (G70)
intralogistics solutions such as automatic and vertical warehouses for paper reels, flexo sleeves and gravure cylinders
special slitter rewinders for plastic, aluminium, paper and cardboard.
Follow GAMA International on LinkedIn.

Koenig & Bauer Flexotecnica S.p.A. is a leading supplier of central impression flexographic presses, with customers in 63 countries. Our CI Flexo presses offer unique printing quality for the most challenging applications thanks to their high-quality design and manufacture. Designed to be safe and user friendly with a high level of automation, they guarantee a very long operational life as a result of their durability and upgradeability. Advanced press design, as well as modern control systems with intelligent software, have been developed to reduce energy consumption, set-up times and production waste. As a member of the German Koenig & Bauer Group, the world's oldest printing press manufacturer, we back up our presses with excellent pre-sale consulting and after-sales service through more than 30 subsidiaries and agents worldwide. 
Follow Koenig & Bauer Flexotecnica on LinkedIn.

Founded in 1851, Lohmann is regarded as a pioneer in adhesive tape technology. Lohmann's adhesive products are encountered everywhere, in various automotive applications, electronics and household appliances.
Lohmann entered the printing industry in the 1950s and was the inventor of the different foam hardness technology distinguished with four colours for ease of use in production. Today Lohmann not only offers a comprehensive range of products for flexo, but with the company's own FLEXperts also extensive services for customers, based on decades of expertise.
Headquartered in Germany, the family-owned business with more than 1.800 employees has locations in Europe, Asia and America, and 29 subsidiaries and exclusive distribution partners in more than 50 countries.

Miraclon is the home of Kodak Flexcel Solutions and the only Kodak presence in the flexo space. Kodak Flexcel Solutions have helped transform flexographic printing over more than a decade.
Brought to life by Miraclon, the system – including the industry-leading Flexcel NX and Flexcel NX Ultra Systems – gives customers higher quality, improved cost efficiency, better productivity and best-in-class results. With a focus on pioneering image science, innovation, and collaboration with industry partners and customers, Miraclon is committed to the future of flexo and is positioned to lead the charge.

Re has been designing and manufacturing laminate machining process automation equipment for the converting industry since 1974.
The constant growth and the experience gained in 40 years of doing business, have allowed the company to expand internationally by guaranteeing a highly qualified sales and customer care service all over the world. Today the company boasts a solid and well-structured network that links the headquarters in Bussero (Milan) and the subsidiaries, Re China, Re Latina (Brazil), Re India and Re USA.
Re is the world leader in the production of pneumatic brakes and tension controllers to maintain the right tension during the entire process; to complete their family products, a wide range of load cells, web guiding systems, web viewing systems, expanding shafts and mechanical chucks.
Competence, quality and italian design are at your disposal.
One company…1000 solutions!

tesa is one of the world's leading manufacturers of technical adhesive tapes and self-adhesive system solutions (more than 7,000 products) for industrial and professional customers as well as end consumers. We have been a reliable partner to the flexographic printing industry for decades. Our dedicated flexo team of more than 100 experts helps to improve overall efficiency by recommending solutions that optimize your existing set up. Self-adhesive plate mounting sleeves, flexographic plate mounting tapes, and paper or film splicing solutions are just a few examples from our complete range for the printing industry.

Windmöller & Hölscher is a world leader for machinery and systems for the manufacturing and converting of flexible packaging.
The product portfolio includes high-performance machines for film extrusion, printing and converting. As a global company W&H offers its clients everything from a single source: from expert consultation and engineering to the delivery of high quality machines and complete packaging production lines. Approximately 3,031 employees create optimal solutions for the individual production tasks of flexible packaging producers – bringing the corporate philosophy "Passion for innovation" to life. Machines by Windmöller & Hölscher are in use in over 130 countries and by more than 5,000 customers.
Follow Windmöller & Hölscher on LinkedIn.
Silver Sponsors