20 JANUARY 2023
On November 30th, the European Commission presented the proposal to amend the Packaging and Packaging Waste Directive. The Directive has been amended into a Regulation, meaning that the rules are binding and ensure harmonisation in all member states.
FTA Europe attended EUROPEN's event "Packaging and Packaging Waste Regulation, Unfolded", which offered some first insights on the PPWR proposal, with Mattia Pellegrini's (DG ENV) presentation. The European Commission will also speak on packaging and packaging waste at the Shaping the Future with Packaging Conference. The proposed legislation on packaging does not only provide new national prevention and recycling targets but also provides prescriptive requirements directly applicable to manufacturers and their suppliers. Join us in Brussels on 9 and 10 March to learn how they will apply to your industry.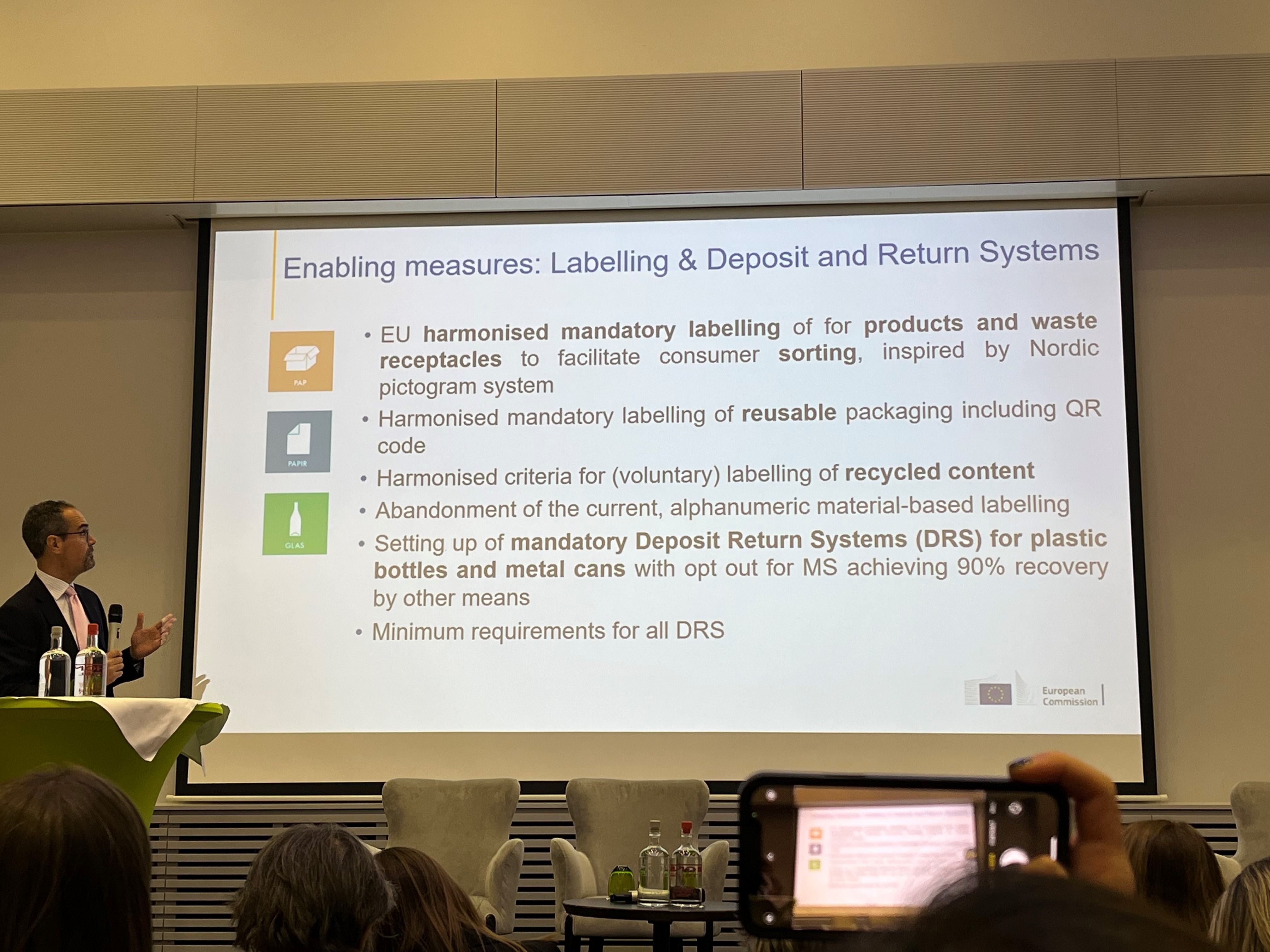 The requirements will apply directly to economic operators and the harmonisation aspect is especially focused at the end of the packaging life cycle.
Core measures on waste prevention and re-use
The measures include national packaging waste reduction targets, minimising unnecessary packaging and imposing re-use/refill targets on economic operators per sector and packaging type.
Full recyclability of packaging by 2030
All packaging items have to undergo a recyclability assessment procedure, to assure they meet the design for recycling (DfR) criteria established in a Delegated Act. Packaging will be assigned a grade from A to E according to its score of compliance with the DfR criteria. Packaging scoring in grade (E), will be banned from the market as from 2030. The performance grades A-D will be the basis of the EPR fees.
Packaging containing plastic parts will also see some ambitious targets for 2030 and 2040.
Labelling and Deposit and Return Systems (DRS)
Labelling to facilitate consumer sorting, inspired by the Nordic pictogram system, will be mandatory. Reusable packaging will also be required to carry a mandatory label, including a QR code. Moreover, a label on recycled content is suggested on a voluntary basis. Deposit Return Systems (DRS) for plastic bottles and metal cans will be mandatory.
Compostability requirements
After 2 years from the entry into force of the Regulation, tea and coffee bags, tea and coffee single serve systems, fruit and vegetable sticky labels and very lightweight plastic carrier bags need to be compostable.
Questions raised
The Regulation has omitted certain significant aspects for a proper systemic change. What about controlling imports outside the EU? What is the role of public authorities? And what is the cost for consumers?
– ENDS –
Notes to Editor
FTA Europe represents the common interests of the European flexographic (flexo) printing industry. The association provides a common platform for national flexo associations in Europe to collaborate in areas of shared interest, and also advocates for the industry to the EU institutions. The office of FTA Europe is located in Brussels. For permission to use these photos, contact the Secretariat.
Contact person: Despoina Melissinou, Membership & Events Officer | Email: dmelissinou@fta-europe.eu