Under pressure. Strong. Creative. This is how our resilient flexo community during the COVID-19 crisis has been described. FTA Europe conducted a survey amongst its members and network to find out how the pandemic has impacted flexo.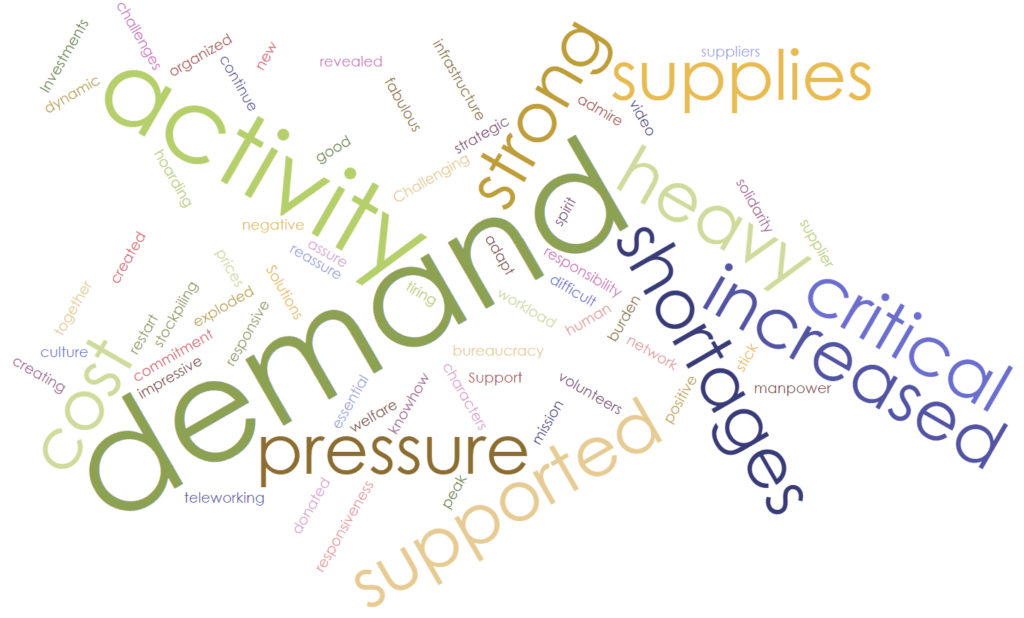 There are two stories here. Those flexo printers who rely on the custom of businesses which have been closed have suffered – along with much of the wider printing industry. However, those producing packaging have had different problems: meeting higher demand with a reduced workforce. These companies were under pressure to deliver food and medical packaging. Our members also commended the many companies which stepped up to support the front line services, through increasing production of disinfectant wipes packaging or donating protective equipment to hospitals.
One of our members commented "We salute their commitment and responsiveness in times of crisis." This was amid disrupted supply chains, shortages of essential solvents, and increased prices for critical inputs.

FTA Europe's members also refocused their core services for flexo companies in order to respond to COVID-19. New services ranged from creating platforms to facilitate information sharing; and lobbying their governments to ensure supplies reached printers. The national associations also offered online courses to continue training programmes and provided tax and health and safety advice.
Clearly, the flexo community has shown its strengths: flexibility and ingenuity. From FTA Europe, to national associations, to companies, and along the value chain, ensuring smooth communication in a disrupted world was essential. This meant that EU consumers have been able to "eat healthy and without deprivation" – as one of our members rightly concluded.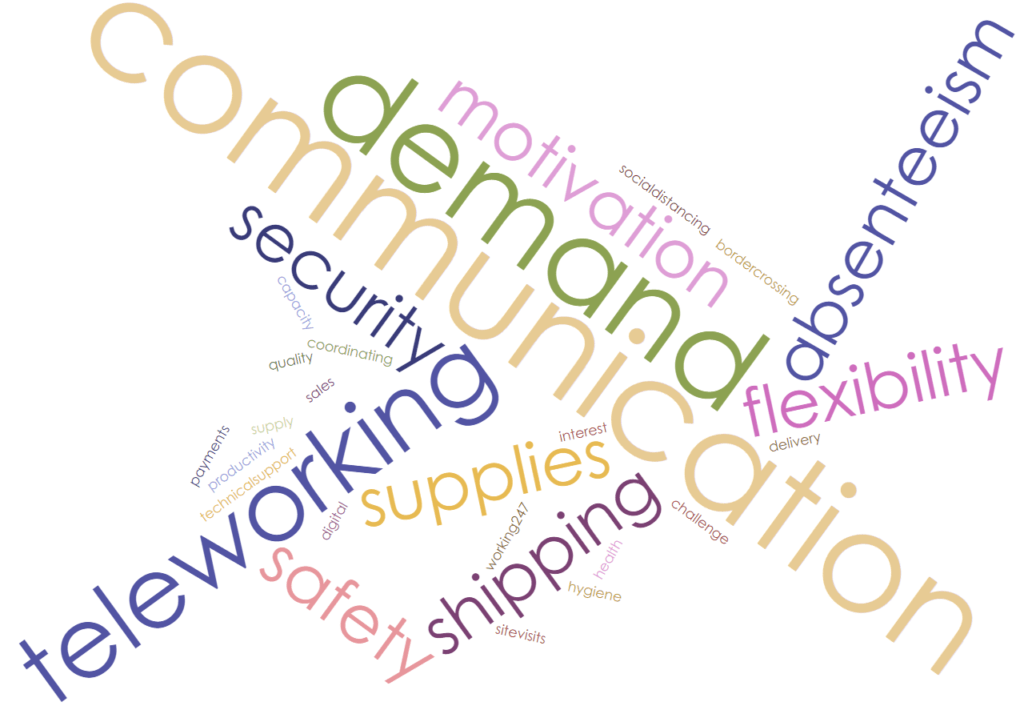 FTA Europe's member associations, printers, and suppliers shared similar stories. Those in the printed packaging value chain had consistent or increased demand at the height of the crisis; those reliant on the custom of closed businesses struggled. Maintaining morale amongst staff was a top priority during the height of the crisis.
Another key issue was ensuring continued supply of essential components, particularly due to the heightened pressure from consumers as well as due to border closures. For printers, obtaining synthetic ethyl alcohol was difficult because of the increased production of disinfectant at the height of the crisis. FTA Europe and its members worked hard with the authorities to resume regular supplies.
Although in general the demand for new machines decreased, some packaging printers bought new presses to meet the extra demand. Other machine suppliers said that focus was on maintaining customer contacts to finalise a sale post-lockdown. Installing machines took place virtually. Communication was widely seen as a challenge, particularly when technical conversations between printer and supplier were required. However, digital communication has become normalised, and many survey respondents said this is set to continue for certain tasks, as it is seen as a time and cost saving measure.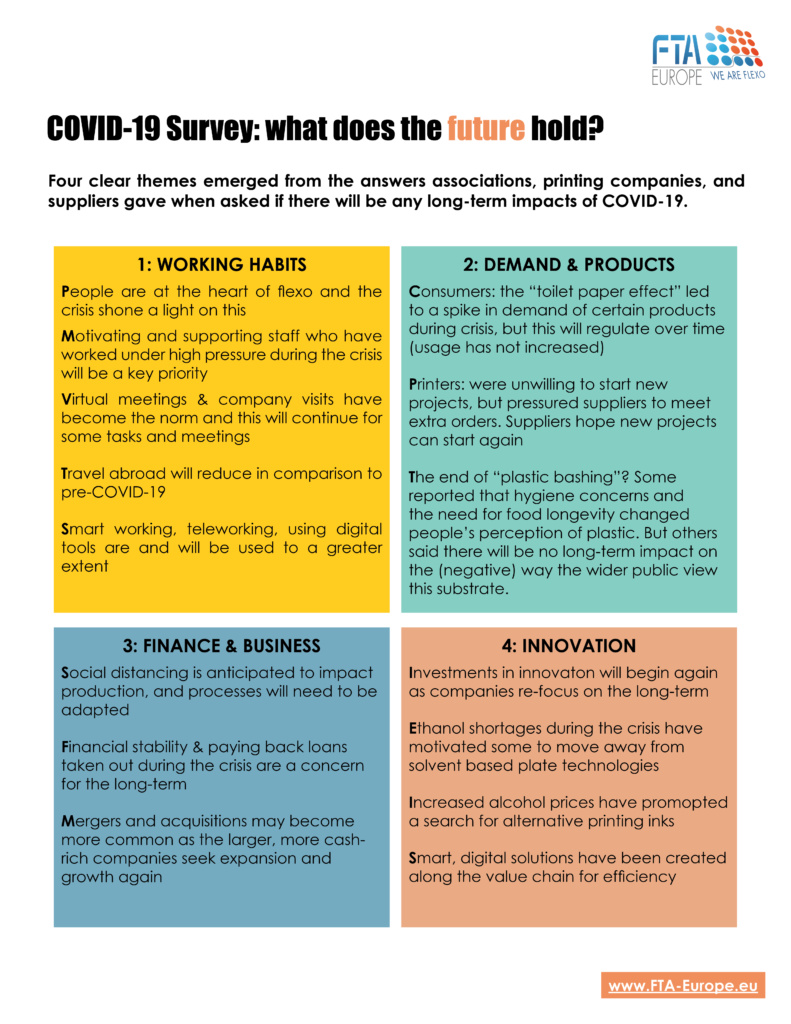 – ENDS –
Notes to Editor
FTA Europe represents the common interests of the European flexographic (flexo) printing industry. The association provides a common platform for national flexo associations in Europe to collaborate in areas of shared interest, and also advocates for the industry to the EU institutions. The office of FTA Europe is located in Brussels. For permission to use these photos, contact the Secretariat.

CONTACT PERSON: Annie Scanlan, Events & Policy Officer Email: ascanlan@fta-europe.eu