PRESS RELEASE
BRUSSELS, BELGIUM
22 AUGUST 2019
FTA Europe's Flexo Best Practice Toolbox is now available in Italian.
We are pleased to announce that the Italian version of the Flexo Best Practice Toolbox is now available to buy on the Apple Books store. Simply search for the 'Flexo Best Practice Toolbox' in your Apple Books app on any Apple device and download the versione Italiana.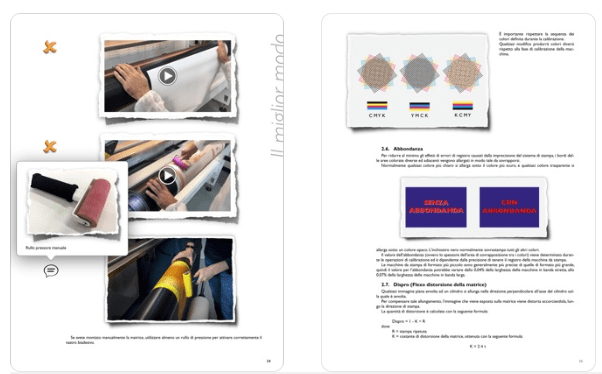 As part of FTA Europe's work in the area of training and education, this ongoing project helps flexo machine operators achieve a predictable result on the press every time.
Being able to 'do it right the first time' results in tangible business outcomes due to saved time and resources.
The content has been devised by leading industry experts, and the digital format allows for users to learn through engaging videos and diagrams, making the eBook accessible and easy to use.
FTA Europe Vice President, and project manager of the Toolbox, Wim Buyle, said: "This is the next step in this truly European project. The Toolbox will soon be translated into more languages in order to bring the benefits to even more of the flexo community."
FTA Europe President Sante Conselvan, of FTA Europe's member ATIF Italy, commented: "Representing both the European flexo industry and the Italian flexo industry, it is with great pleasure I can make this announcement today. The Toolbox is a unique eBook from which the Italian flexo industry can now use in their own language to achieve even better results."
– ENDS –
Notes to Editor
FTA Europe represents the common interests of the European flexographic (flexo) printing industry. The association provides a common platform for national flexo associations in Europe to collaborate in areas of shared interest, and also advocates for the industry to the EU institutions. The office of FTA Europe is located in Brussels. For permission to use these photos, contact the Secretariat.

CONTACT PERSON: Annie Scanlan, Events & Policy Officer Email: ascanlan@fta-europe.eu