PRESS RELEASE
BRUSSELS, BELGIUM
30 JULY 2019
FTA Europe is pleased to announce that five companies have already committed to sponsoring the 2021 Diamond Awards for flexographic printers.
I&C-Gama Group, CAMIS, Vetaphone, Miraclon and Windmöller & Hölscher have committed to sponsoring the next edition of the FTA Europe Diamond Awards. Having generously sponsored the hugely successful 2018 awards ceremony, the five companies have confirmed that they will each be Gold Sponsors of the 2021 event.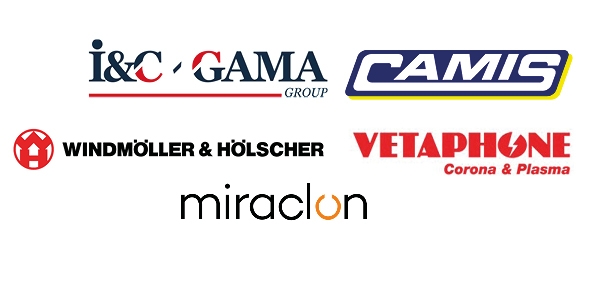 The ceremony, which will be held alongside drupa, will celebrate the best of European flexo printing. It takes place on 22 April 2021* at the InterContinental Hotel in Düsseldorf, Germany. The Diamond Award winners will be revealed in Autumn 2020, following the judging session of the expert panel.
FTA Europe is delighted that I&C-Gama Group, CAMIS, Vetaphone, Miraclon and Windmöller & Hölscher will be a key part of the 2021 awards and thank them for their continued support of the Diamond Awards, which shape and foster quality flexographic printing across Europe.
If your company would also like to sponsor the event, FTA Europe has a range of packages available – but there is a limited number so contact us now in order to be part of the biggest event in the European flexo calendar!
Registration for event attendees will open in January 2020.
If you would like to be kept up to date with news about the 2021 Diamond Awards, contact ascanlan@fta-europe.eu to be added to our subscribers' list.
More information can also be found here.
*Updated to reflect the changed date of the event.
– ENDS –
Notes to Editor
FTA Europe represents the common interests of the European flexographic (flexo) printing industry. The association provides a common platform for national flexo associations in Europe to collaborate in areas of shared interest, and also advocates for the industry to the EU institutions. The office of FTA Europe is located in Brussels. For permission to use these photos, contact the Secretariat.

CONTACT PERSON: Annie Scanlan, Events & Policy Officer Email: ascanlan@fta-europe.eu