This is the final week to submit your sponsorship requests for Shaping the Future with Packaging! We have few spots left – the deadline for submissions is Monday, 27 February. Don't miss this opportunity to showcase your brand to a diverse audience of industry leaders!
Shaping the Future with Packaging, is an event by FTA Europe and Intergraf with Smithers. The conference will take place in Brussels on 9 and 10 March 2023. Participants will hear from expert speakers on a range of packaging-related topics – from sustainability, food contact materials, and product design, to EU policy, and more. There will also be multiple networking opportunities.
What will you get as a sponsor?
High visibility. We expect to welcome +/- 140 participants from all over Europe.
Wide audience. We will promote your company via the channels of FTA Europe and Intergraf.
Market insights. Free ticket(s) to join our conference in the heart of Europe.
Take a look at our event page to find out what to expect.
See our sponsorship packages and get in touch with Despoina Melissinou at dmelissinou@fta-europe.eu.
Shaping the Future with Packaging would not be possible without our generous sponsors!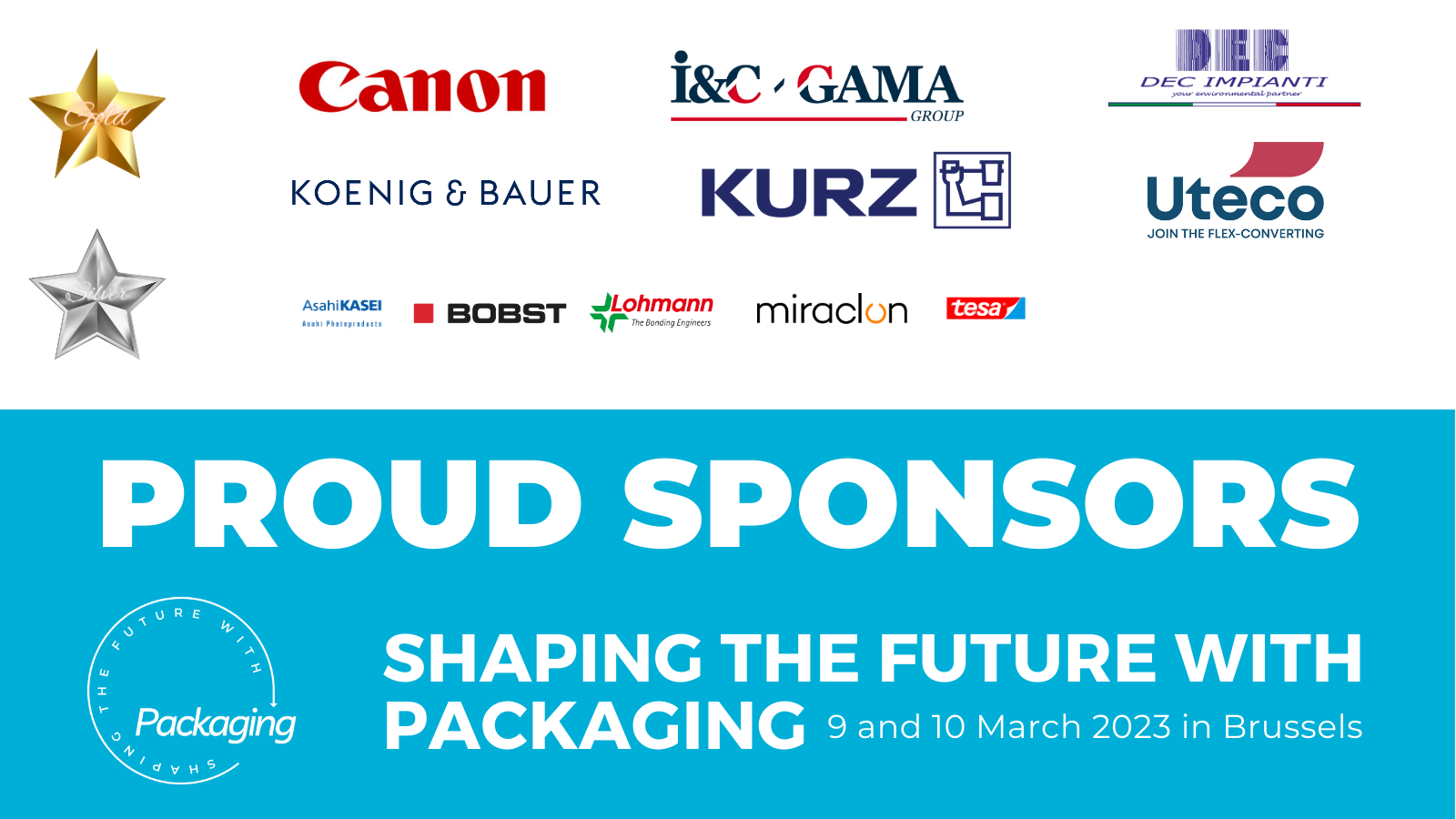 – ENDS –
Notes to Editor
FTA Europe represents the common interests of the European flexographic (flexo) printing industry. The association provides a common platform for national flexo associations in Europe to collaborate in areas of shared interest, and also advocates for the industry to the EU institutions. The office of FTA Europe is located in Brussels. For permission to use these photos, contact the Secretariat.
Contact person: Despoina Melissinou, Membership & Events Officer | Email: dmelissinou@fta-europe.eu