The FTA Europe Flexo Best Practice Toolbox is an innovative guide to flexographic printing, helping printers achieve a predictable result on the press every time. FTA Europe, which represents the common interests of the European flexo industry, identified the need for a go-to document for printers and created the Toolbox as part of the association's work on training and education.
This project is a core area of the association's activities – the broader purpose of which is to advance the interests of the flexo industry by representing and acting as the voice of the flexo industry across Europe and the EU institutions in Brussels.
EFTA Benelux President Roel Seele, a founding member of FTA Europe, interviewed the project manager Wim Buyle, Vice-President of FTA Europe and Vice Chairman of EFTA Benelux, to discover more about this new eBook.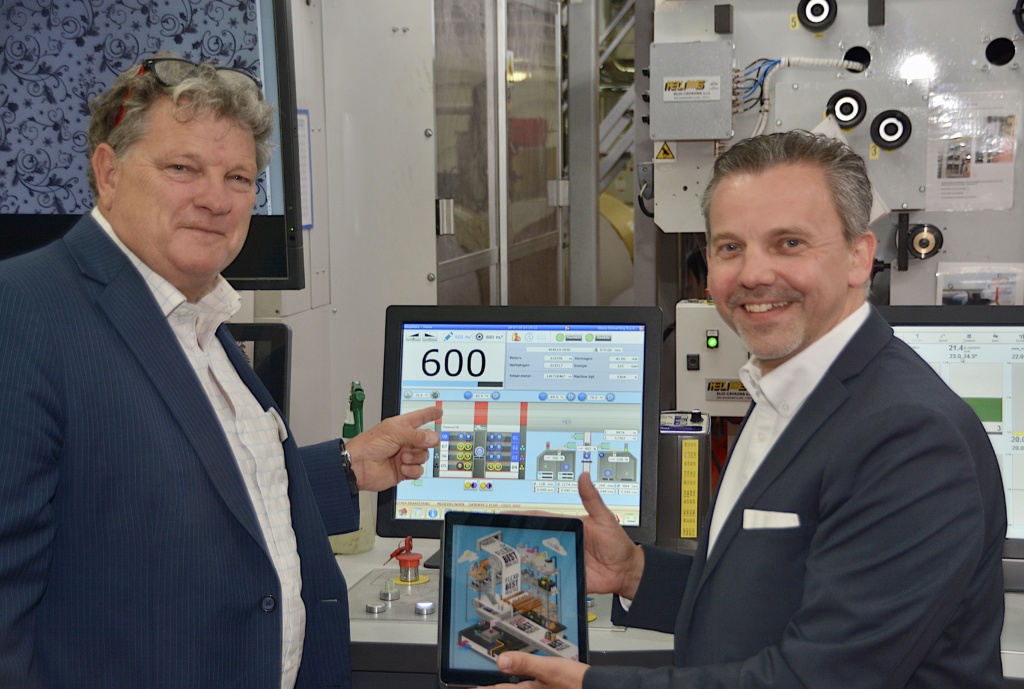 Roel Seele: The Toolbox has now been on sale since the beginning of the year, but tell me: what led to FTA Europe deciding to create it?
Wim Buyle: As FTA Europe was formed with the aim of bringing together all the national technical flexo associations across Europe, we had the idea to also bring together all the available technical knowledge about flexographic printing technology. The goal was to produce a guide to 'do it right the first time'.
Personally, I have been working in the flexo printing industry since 1991. I visit flexo printers every day and I have never seen a book near a printing machine. Talking to printers and operators, I could feel the need for a 'Best Practice' book which would help them set up the press correctly every time.
But how could we create a document which is easily accessible to as many users as possible? We chose to go for the digital way: an eBook that is available at any time in the pocket of the user or near to the line of production.
Roel Seele: So, once you had identified the need for such a book, how did the project happen?
Wim Buyle: First, we created a large working group of experts who pulled together an overview of all the available content about flexo printing technology. We organised several brainstorming sessions to facilitate the sharing of people's ideas from the entire flexo chain: from suppliers to users. We also involved universities from around Europe.
After this, the project could really begin. A smaller working group, supported by the industry, was tasked with the challenge of creating a book that is easy to read for daily users of flexo printing technology and which would help them keep control of the printing process.
The book was finalised at the end of 2018, and went on sale on the Apple iBooks store in February 2019.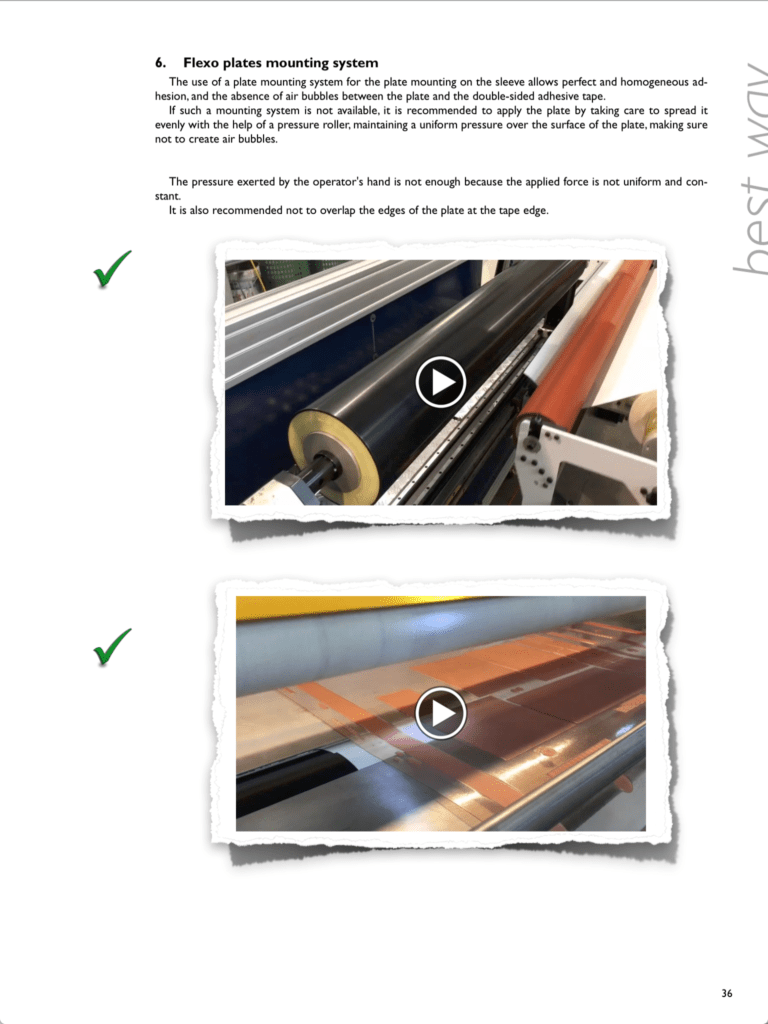 Roel Seele: What I really like about the Toolbox is having the videos, instructions, and clear diagrams all in one place. Is this why the eBook format was chosen?
Wim Buyle: This is one of the great advantages of an eBook, yes! Videos and animations also explain complex tasks in a very simple way. A 30 second movie can sometimes easily replace 1,000 words. Another advantage is that information can be updated quickly – as fast as flexo printing technology itself is innovating. It's a live document!
Last but not least, a key aim of FTA Europe is to address the challenge that many young people choosing career paths today are not choosing our industry. Bringing print and digital together is one of the ways in which we can demonstrate how the industry is modernising and evolving – which we hope will be a convincing factor to work for us for those studying in fields relevant for our sector. Making the Toolbox digital was, therefore, essential.
It is important to emphasise that this document can't replace trainings and courses. The Toolbox aims to support those who have received formal training to help them achieve a predictable result each time on the printing machine.
Roel Seele: When machine operators use the eBook, what results can they expect?
Wim Buyle: Ultimately, by following the Toolbox's advice, printers will be able to achieve a predictable result on the press much faster – and this will deliver cost and time savings through improved efficiency. The result of this is higher productivity as well as better environmental performance due to less waste. Not getting it right in the first instance means repeating processes, and using more company resources. This document, therefore, is really a "must have" for every daily user of flexo printing technology.
Roel Seele: Is this the end of the project or is there more to come?
Wim Buyle: FTA Europe wants as many people as possible in the flexo industry to benefit from our best practice advice. Therefore, the next step is to translate the Toolbox into more European languages. The first will be Italian, followed by French. We will try to translate it into more languages in the near future.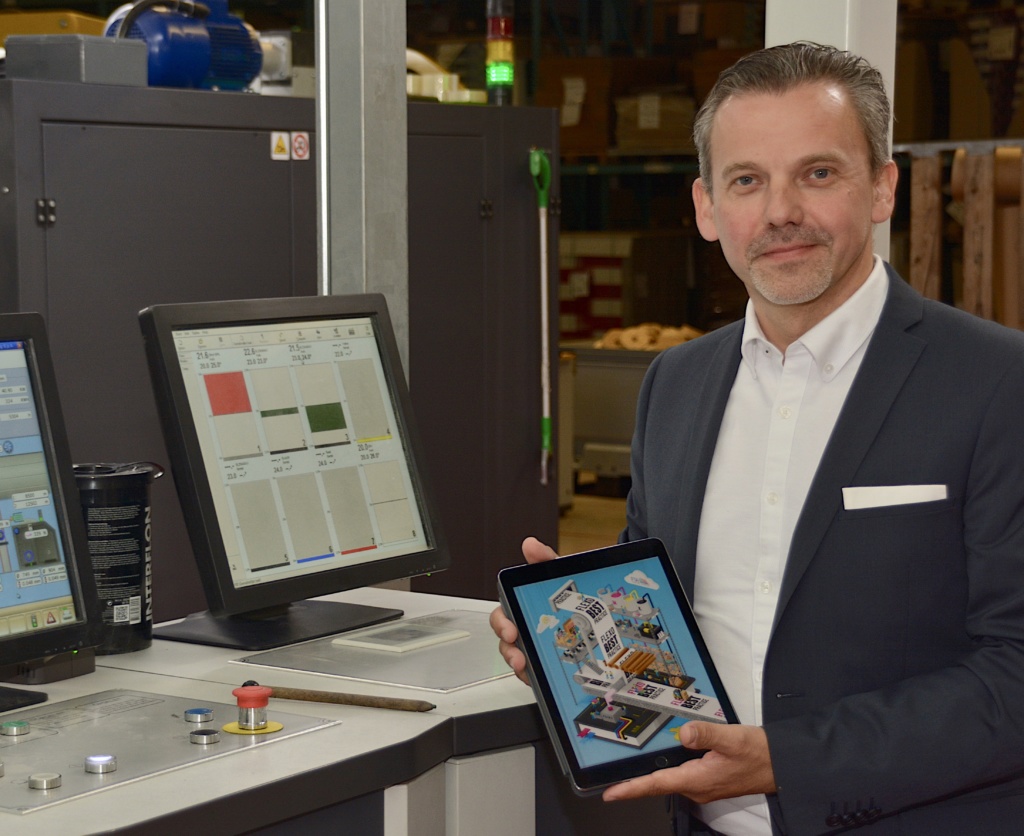 Roel Seele: And what's next for FTA Europe?
Wim Buyle: FTA Europe was founded to represent and support European flexo printers, by creating a better industrial and regulatory environment. Our work in education and training is a crucial part of this in order to help our printers face current and future challenges and to be resistant to economic and market change. Challenges, such as the need to attract young people as I mentioned earlier, mean that we must continue to create opportunities like the Toolbox project, which bring tangible, concrete improvements to the daily work of flexo printers.
The FTA Europe Best Practice Toolbox is now available to buy on the Apple iBook store.